Pregnancy
The key stages of pregnancy
From the very first signs to actually giving birth, each moment of pregnancy is a precious one. Focus on the key stages that set the rhythm for both mother and baby's daily existence for 9 months.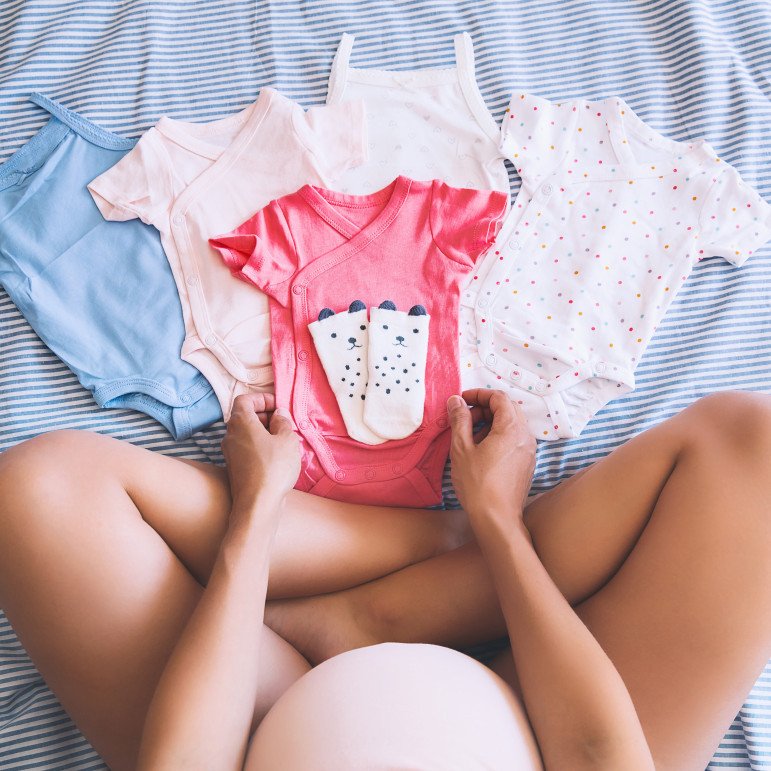 First quarter
1st month: the start of a new adventure!
Your period is late, you're feeling a bit nauseous…all signs to make you wonder. A positive pregnancy test later, and there is no room for doubt: you're pregnant!
As far as baby is concerned, they have already been through many stages without you even being aware of it. Did you know that at 6 weeks of amenorrhea (WA), the embryo already measures 5mm and weighs 1 gram? The brain and limbs have already started to develop! Baby is in such a hurry to meet you that the pregnancy is visible by ultrasound scan.
2nd month: two hearts beating
There are more and more signs as the weeks go by: larger breasts, silky hair, breathlessness, constipation… As for the embryo, they are evolving too: brain, eyes, face, heart, stomach organ…
At 9WA, if you haven't already organised it, you need to make an appointment for your 1st prenatal consultation before the end of the trimester. At 10WA, baby averages 30mm and weighs 11 grams. Your baby bump is just beginning to show.
3rd month: it's moving around in there…
Week after week, baby is getting bigger and bigger, so much so that by the end of the 3rd month (15WA), they are at least 15cm long.
Meanwhile, their genital organs have formed, their blood circulation is autonomous, their bones have solidified, and their senses are functioning. Baby now indicates that they are there by moving around: butterfly sensations in your stomach, little bubbles… How do you experience these movements?
You might want to start wearing maternity clothes to feel more comfortable throughout the day.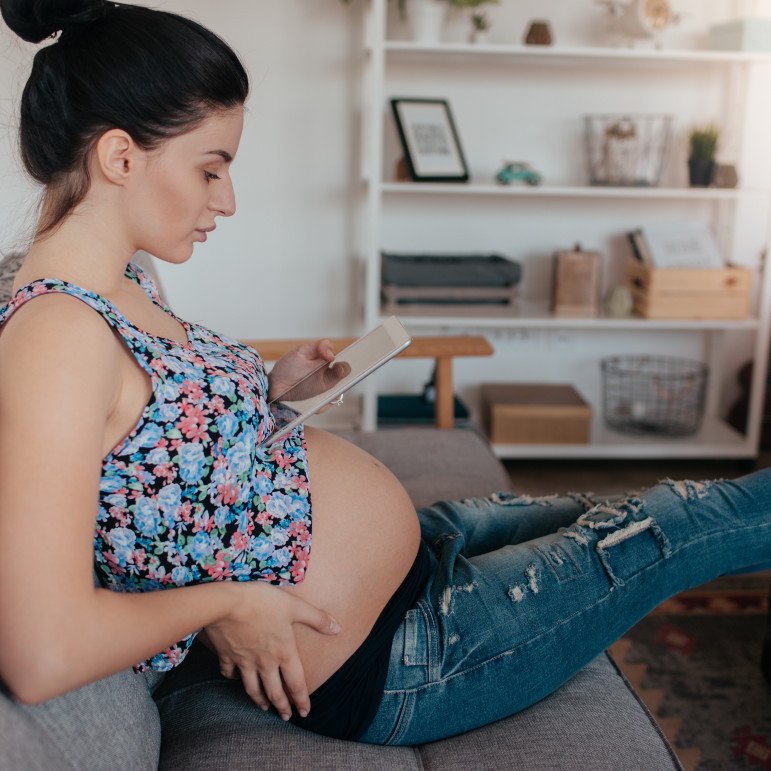 Second quarter
4th month: remember to eat well
Nausea and sickness are a thing of the past. However, they can give way to the risk of hypoglycaemic discomfort.
Baby is moving around more and more and their facial features are becoming more distinct. Their first body hair appears: hair, eyelashes and eyebrows. At the end of the 4th month (19WA), baby measures 21cm for 255g. Their body is now in proportion.
5th month: is it a boy or a girl?
Baby's nervous system is developing, making interaction possible. At the end of the 5th month (24WA), they measure 31cm and weigh 660g. They move around easily, although their favourite activity is still napping. It is time to go for your second scan, during which you can choose to find out if you are having a boy or a girl.
6th month: baby's presence become more noticeable
At this stage, your baby will continue to grow on the basis of their genetic heritage and they will soon weigh more than 1kg. From your point of view, this can mean slower digestion, constipation, breathlessness and back ache.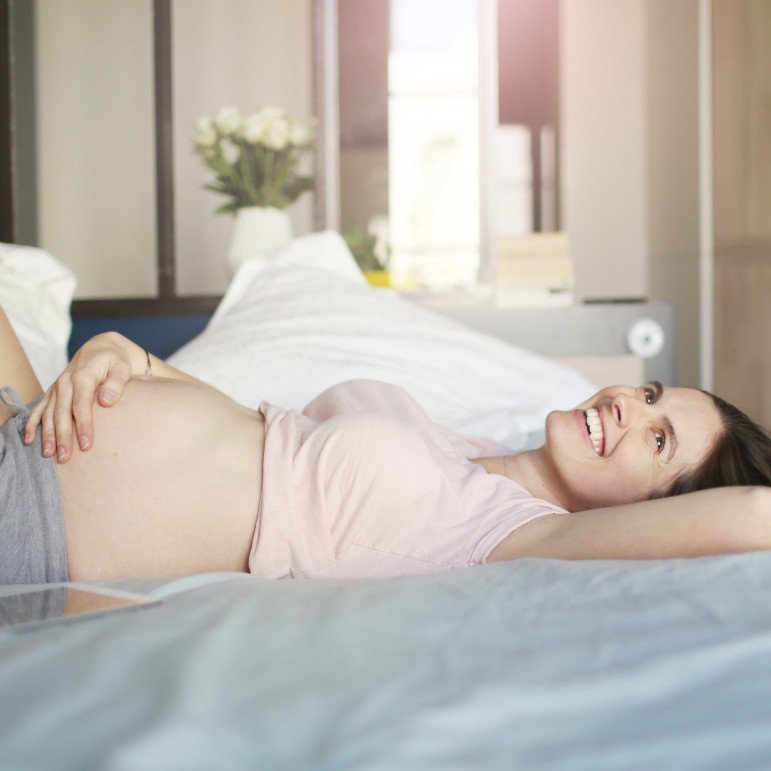 Third quarter
7th month: look after yourself and drink lots of water
It is possible to experience contractions at the end of the day or after making a sustained effort (contact your doctor if this occurs more than 5 times). It is time for your third and last scan.
Baby is growing more and more quickly, and by the end of the month they will be 41.5cm on average and weigh 1.7kg.
8th month: patience…not much longer to go
Baby will very soon weigh more than 2kg. If they are not yet in a head-down position, ask your midwife for advice.
9th month: you'll meet very soon!
40WA marks the end of your pregnancy. Baby is fully-formed (3.5kg for 52cm) and is ready to come out into the world, and lets you know it with increasingly frequent contractions. Congratulations, the best is still to come!