Pregnancy
How to ease the discomforts of pregnancy ?
Pregnancy is the start of a huge new adventure, but is also marked by small discomforts. They can be both disconcerting and unforeseeable, but should in no way detract from your happiness. Focus on these tips to ease discomfort on a daily basis.
I have a balanced, healthy diet to help prevent nausea
The first 3 months of pregnancy can be marked by nausea and vomiting. When this happens, eating might seem like the very last thing you want to do. Yet if there is just one golden rule to stick to throughout pregnancy it is: never miss a meal. Baby needs their daily intake to grow and develop…and so do you!
The best advice is as follows: spread your food intake out across the day by eating less at main meals and enjoying a mid-morning and mid-afternoon snack. This will make it possible for you to eat enough without actually forcing yourself.
List of foods to eat in preference :
5 fruit and vegetables a day
1 carbohydrate at each meal (grains, pulses, bread, pasta…)
Dairy products (milk, cheese and/or yoghurt): 3 times a day
Protein (meat, fish or egg): 1 or 2 times a day
As much still water as you like (especially if you are constipated) or herbal teas
I set baby a good example: I sleep through the night
Feeling tired during pregnancy? It's completely normal. Don't forget that you are creating a life, after all! So if anyone has the right to rest, it's you.
During the day, if your timetable allows it, wrap yourself up in your favourite blanket and have a good nap. Remember to take regular 10 to 15 minute breaks throughout the day to recharge your batteries. Put your feet up to stop your legs from feeling heavy and swollen and to help improve your circulation.
During the night, depending on the size of your stomach, try and lie on your left-hand side to prevent a vasovagal episode. If you are suffering from back ache, try placing a cushion under your stomach or under your knee if your leg is bent.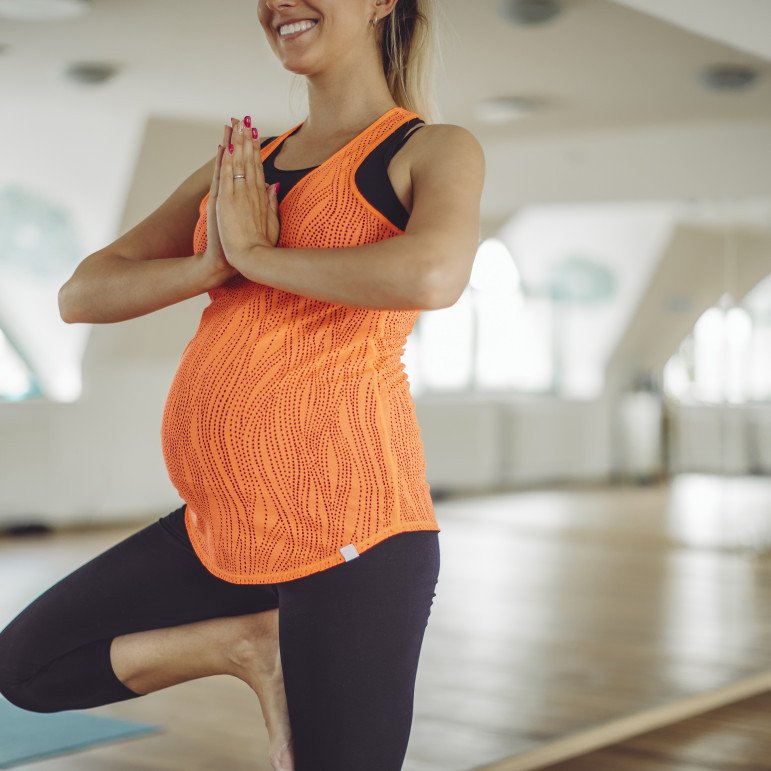 And most importantly…I stay calm !
Make time for yourself, for reading, going to the cinema or out with friends… anything that helps your relax. You're pregnant, not ill, so don't stop yourself from continuing to enjoy the things you would normally love doing.
It's normal to ask questions, whether it's your first baby or not. Trust yourself and confide in people you're close to, you've got everything it takes to be a really great mum!