Pregnancy
Communicating with baby: creating the bond in-utero
Interacting with baby whilst they are still in the womb? No, you're not imagining things! It is entirely possible to develop a bond in-utero before the birth of your baby. Here is a brief overview of the different ways you can communicate with baby.
Meditation, sophrology or simply spending 5 minutes focussing entirely on yourself at home are all excellent ways of learning to relax, breathe and reconnect with yourself. Or in other words, great preparation for the birth! But it is also an excellent way of spending a special moment with your baby. These moments will generate a feeling of well-being and calm in both of you, just like a genuine communion. And don't hesitate to ask dad to join in!
What about talking to each other?
Baby begins to hear external noises from the 5th month of pregnancy. Your voice will be heard more clearly than others due to the double bone and tissue conduction which means that it is not muted. Everything seems to point to talking to baby in the womb as being a natural step. You can reassure your partner that baby can hear their voice clearly, too. Of course, don't expect to enter into deep philosophical debates with baby at this stage…the idea is to learn to let go of everything and to relax! Confide in baby, describe your surroundings to them, talk to them about how much you're looking forward to seeing them, their future… talk about whatever you want to with them! It will make the 9 months of pregnancy will seem much shorter.
And this practice has the benefit getting "to know" each other before even meeting each other physically. It fosters the feeling that baby is part of the family.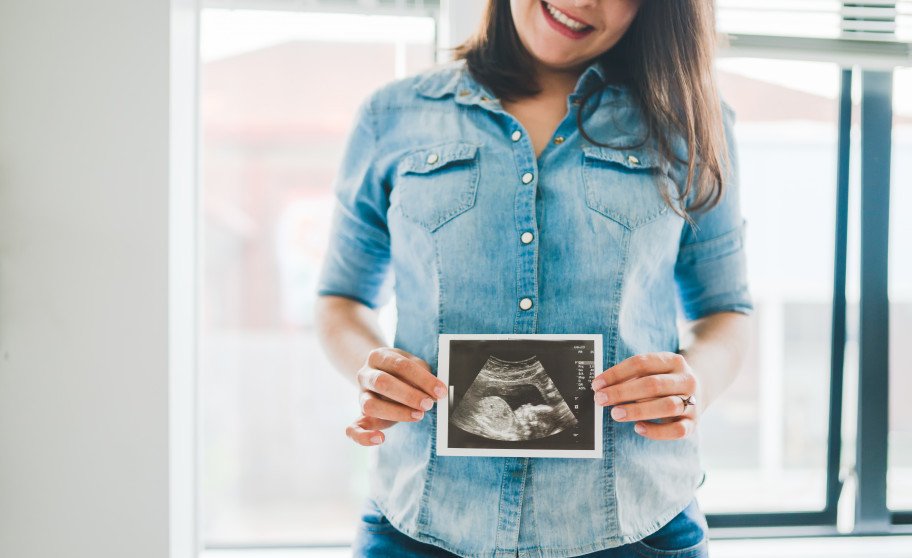 ZOOM: how does baby perceive your efforts to communicate?
You are probably wondering how baby perceives their surroundings. Find out more about key stages in their development, particularly those which make interaction possible…
2nd month: baby is starting to move, but it is very unlikely that you will be aware of it, it is still too early to communicate…
3rd month: you should be able to feel baby move now: butterfly sensations in your stomach, little bubbles…baby is definitely there and will increasingly let you know it as the months go by.
4th month: baby can't hear yet, although their ears are already formed. On the other hand, they are beginning to discern light through the womb.
5th month: baby is now aware of external noises, so it's time to start talking to them in a gentle voice or singing!
7th month: their hearing is fully developed and to such a degree that they can memorise sounds and pick up on emotions.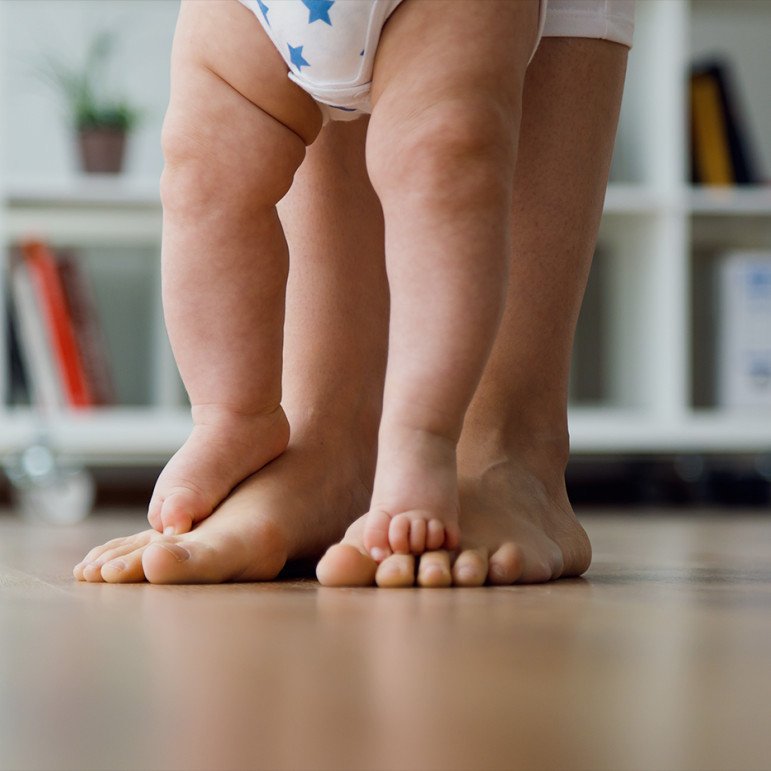 Music in their bones
Baby isn't a virtuoso musician, so just enjoy whatever playlist you fancy! The more pleasure you get from the tune, the more baby will benefit from your feeling of well-being and might even join in with you in their own special way: an elbow dig or a little kick…
If you feel like indulging in a bit of singing, why not try out prenatal singing or sing a solo or duet with dad at home! Not only is it excellent preparation for birth, but hearing these same songs will soothe baby after the birth.
Are you a mum who is rushed off her feet? No time to listen to any music or sing during the day? Give a pregnancy bola necklace a go! This long necklace, also called an angel caller or harmony ball, rests on your bump and produces a soft noise. This jewellery has soothing properties for baby.
Haptonomy is an activity that you can enjoy alone or with baby's dad. It consists of communicating with baby by touching, stroking and using your voice. By gently pressing down on your bump, you are inviting baby to respond. This first "meeting" allows parents to open up to the notion of becoming parents and to prepare for the day of the birth as a family.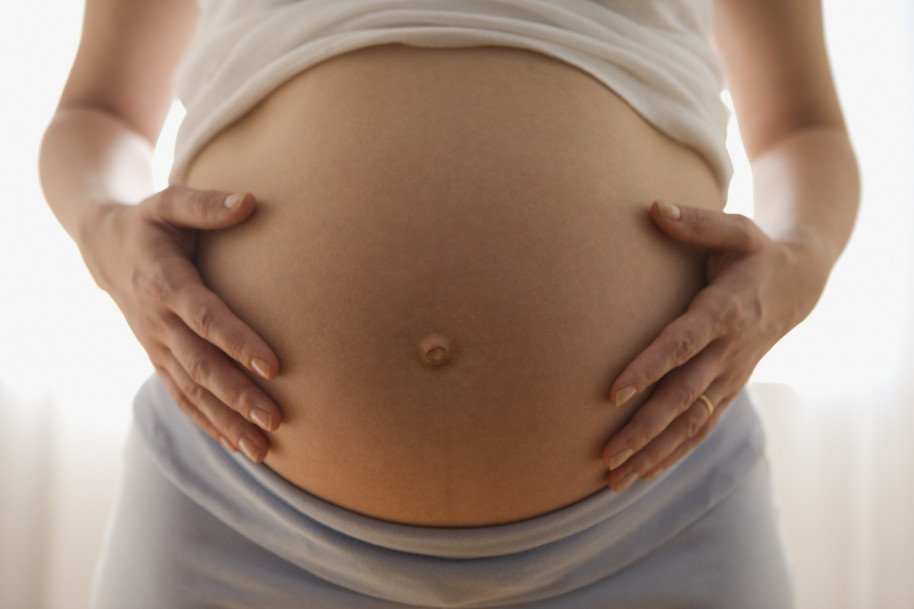 ZOOM: Haptonomy workshop at home
Haptonomy can be carried out in a workshop, with a doctor or midwife or in peace and quiet at home, either alone or together with the baby's dad. Here are a few examples of the movements to try at home…
Movements in a couple: Mum lies down, dad is sitting next to her, roughly in line with her hips. He places his hands here and there on the mum's baby bump and moves them from right to left from time to time, slowly and whilst applying slight pressure.
Baby will feel these movements and they may respond with little kicks. Be patient, you will need to persevere to get results!
If mum experiences painful contractions or is stressed, dad can give her a massage.
Mum is lying down, dad starts to massage one of her legs, starting with the thigh and applies left-to-right side-to-side motions right down to the bottom of the leg. The movements should be gentle and slow. A foot massage is welcome at this stage, and then dad moves back up to the thigh using the same movements.
Solo movements: Mum is lying down, with one hand below her bump and the other just above. Applying slight pressure, she moves her hands upwards gently. Once both hands are at the top of the bump, she removes her hands and places them back in the starting position to repeat the movement.
This is a movement that reassures baby, soothes them and encourages them to move up in the uterus if they are positioned too low.
Haptonomy can be continued after birth, until baby is walking (postnatal haptonomy). It helps baby become more aware of their limbs and reinforces emotional ties.
Haptonomy summed-up…
Who is it good for? All future mums and dads who are intrigued by this practice and want to find out more.
Who are the sessions led by? By a professional or midwife, at home, alone or in a couple with dad.
When? From the beginning of the 3rd month of pregnancy, starting early will help you feel baby's movements much earlier on.
The benefits? Positive impact on the child on a psychological and emotional level if the sessions are continued after birth.
The disadvantages? The sessions need to be accompanied by the usual antenatal preparations for birth. They are a supplement, rather than preparation in itself.