Feed my baby
The transition to a bottle routine
Baby is weaned off the breast, but good habits need to be continued! Affection, little massages and burps are still order of the day. This ensures that baby will associate the change with something positive rather than worrying. Thereafter, baby will not be frightened of change and will welcome the next major steps in their life, such as dietary diversification, with lots of enthusiasm.
Some small changes
So that the transition towards weaning is a gentle one, baby needs help in understanding that the bottle is simply something new and is neither better nor worse than their mother's breast. The key to achieving this is ensuring that you don't give baby the bottle in the same place where you normally breastfeed. For example, if you have an armchair in their bedroom where you breastfeed, try bottle-feeding on the sofa in the sitting room. You could also try enlisting the help of other members of the family with this special bottle-feeding moment. This will ensure that baby does not only associate their mother with meals and consequently refuse their bottle when they are with the child-minder, their grandparents etc.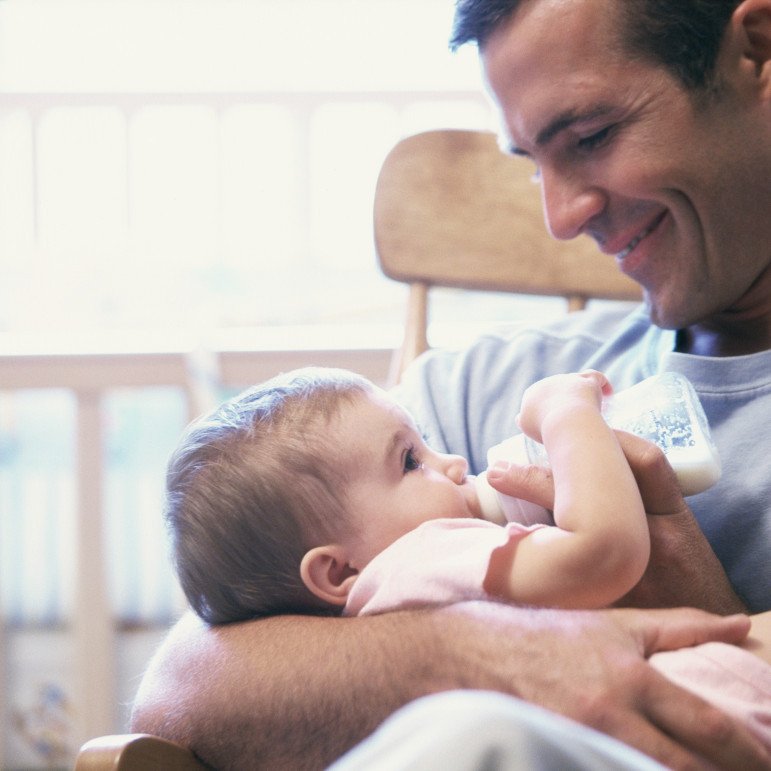 Positions to try
Do not change your usual habits start with. Stick to the positions that baby preferred for breastfeeding. In fact, the hardest thing for baby is losing the feeling of security and well-being that the skin-to-skin contact of breastfeeding generated. To make up for this, keep baby close to you and give them lots of strokes, cuddles and kisses. When a baby is completely weaned off the breast and comfortable with their bottle, they will be able to drink their bottle in the position they choose, and even hold it themselves!
The importance of burping
Whether it is during breastfeeding or bottle-feeding, burping plays a crucial role: it allows baby to evacuate the air they have swallowed during their meal and thereby avoid flatulence and stomach-ache. To burp baby, hold them against you in a vertical position and wait for about 10 minutes. If they don't burp, gently tap on their back and stay patient as this step is essential !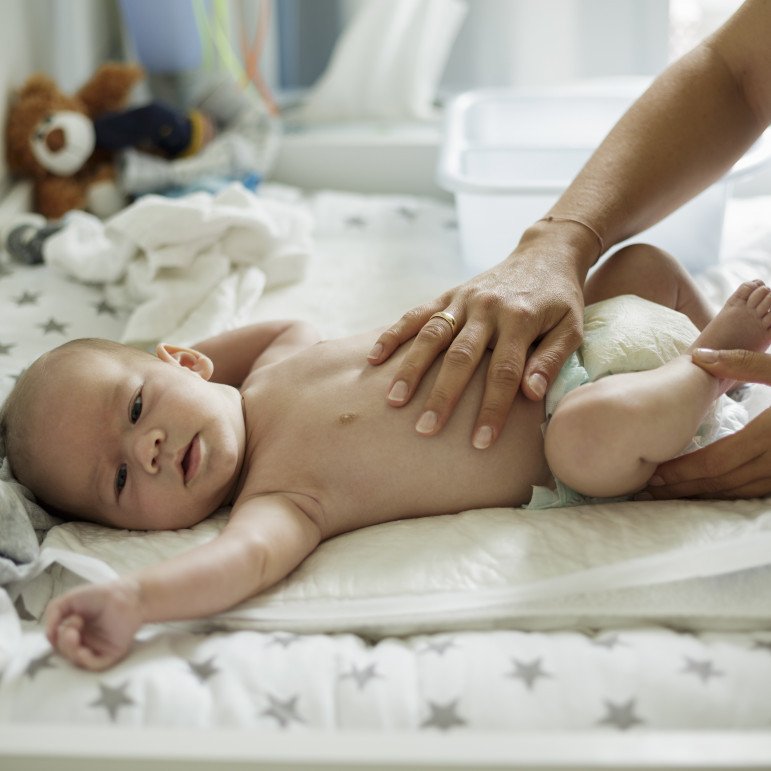 Avoiding stomach-ache
Baby may experience minor stomach-ache over the first few days of their transition to the bottle. Until now, their stomach has only been given breast milk to digest and the change can disrupt it a little. This can result in a baby who fidgets a lot and even cries after their meal. To calm your child down if this occurs; don't hesitate to gently massage the stomach in a clockwise direction.
The LOVe tip :
With your fingers, trace an "L" on your baby's stomach followed by an "O", a "V" and finally an "e", always moving from right to left for each letter. Yes, you love your little one! And this special loving massage follows the natural curves of the large intestine perfectly : guaranteed relief.