Breastfeeding
Why breastfeed ? How to get off to a good start ?
The World Health Organisation (WHO) recommends that babies are exclusively breastfed for the first 6 months as breast milk is the optimal form of nutrition for a baby.
From the baby's point of view, it creates lots of opportunity for skin-to-skin and promotes their sensory and cognitive development. It promotes better growth and a more balanced metabolism. It also provides increased protection against some infectious diseases and reduces the risk of allergies. And plays a role in preventing future chronic diseases.
From the mother's point of view, it also offers lots of benefits:
It reduces the risk of breast and ovarian cancer
It plays a role in regulating the weight gained during the 9 months of pregnancy if a healthy diet was followed (note that it can take up to between 6 and 8 months to return to pre-pregnancy weight)
It accelerates uterus contractions, thereby prompting the uterus to return to its initial size more quickly after the birth.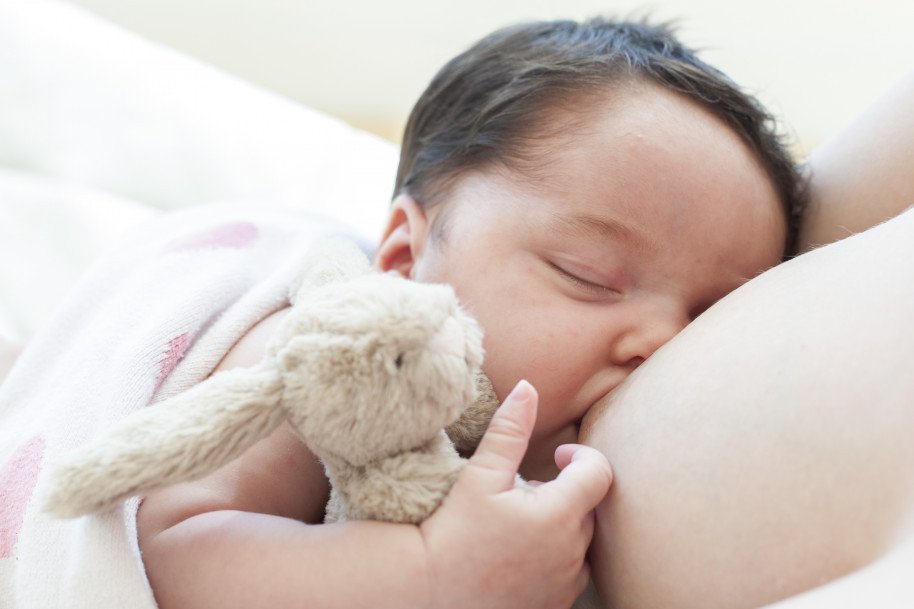 EXPERT ADVICE: recommendations for getting breastfeeding off to a good start and keeping it up
Start breastfeeding in the hours immediately following the birth,
Breastfeed exclusively: the newborn should only consume breast milk and no other food or drink.
"Breastfeeding" on demand: as often as the child wants to feed, day or night.
Do not use bottles, teats or dummies.
Make sure baby is in the correct position for successful breastfeeding
The golden rule is to ensure that you are comfortable and then to bring baby in to the breast, checking that they are facing you, that their mouth is aligned with the nipple, and their head is straight. Their ear, shoulder and hip should be aligned.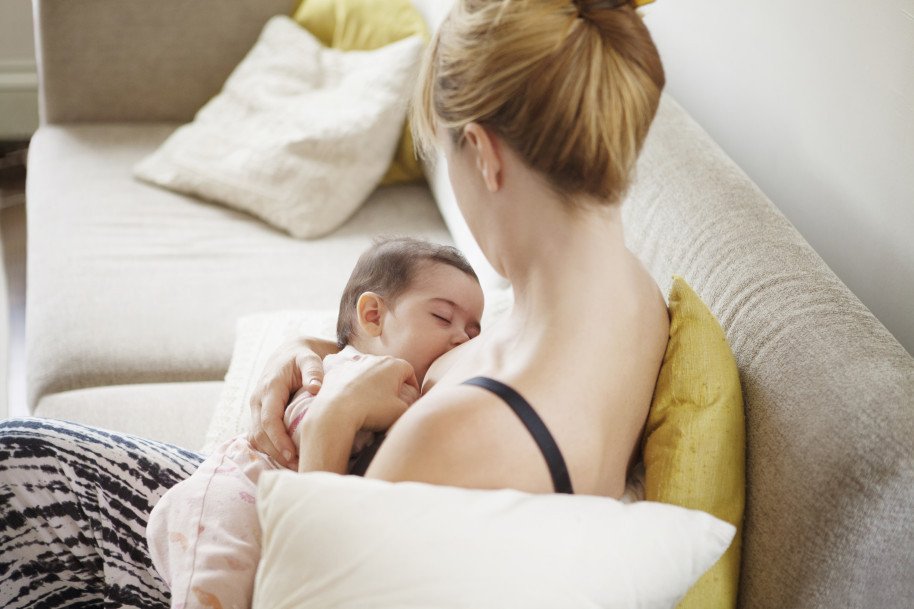 EXPERT ADVICE
Breastfeeding might seem like it should come naturally, but it's not necessarily always that easy! You may encounter problems and you need to be prepared for this. However, remember that it isn't normal to experience pain during a feed! If this is the case, it is likely that your baby is not in the right position, despite your best efforts, and they don't have the nipple in their mouth correctly. Don't hesitate to consult with a healthcare professional trained in breastfeeding. After having watched you feed your baby, they will be able to advise you on what to do to improve things.
Managing the "milk coming in" phase
When you give birth your breasts produce colostrum: a thick, yellow liquid, rich in mineral salts, vitamins and proteins and low in fat and lactose. This is produced in small quantities, which are sufficient to meet the needs of the baby. After 3 to 5 days, colostrum is replaced by milk, which is produced in much greater quantities. This is referred to as milk "coming in": breasts are much more strained and swollen.
Our tip? If you put your baby on the breast quickly after giving birth, and then each time they are awake, the coming in will be progressive and more tolerable.
EXPERT ADVICE : what can be done when breasts become engorged?
In the event of engorgement with oedema, we advice you to express a little bit of milk manually by massaging the areola or using a breast pump before the feed to reduce the pressure in your breasts. This will make it easier for your baby to latch on.
Putting your baby on the breast as often as possible helps reduce engorgement.
Don't hesitate to talk to a healthcare professional if you are producing a lot of milk. It can be frozen, but you may also choose to contact a milk bank, who will then make your milk available to a premature baby. Breast milk is particularly important for a premature baby. Discuss it further with a healthcare professional.